People often mistake productivity for efficiency and vice versa. But there's a difference, and balancing the two in your daily work is crucial. If you have found yourself questioning your work performance before, this might be just the right place for you.
Being effective so that your work can be productive is the key concept here. You will have to balance your tasks just in the right way to achieve a productive workflow since the foundation of an effective work performance lies in a productive strategy. 
So, if you want to increase your effectiveness when working remotely, don't just hurry through all you need to do. Instead, focus on being productive with the tasks themself and look at the strategies we provide for you in the second part of this article. If you work smart and not hard, efficiency will come on its own. Remember, efficiency is the foundation on which productivity is built.
What do 'Productivity' and 'Efficiency' Even Mean?
Productivity is a word often mentioned in the context of the workplace, but how exactly can we measure our productivity really?
After all, it's not always easy to put numbers on productivity in our daily lives. Before we have a closer look into how measuring your productivity is possible, we will first need to take a look at efficiency, a very closely related topic.
Efficiency refers to the measure of the share of input, whereas productivity is used to produce the intended output. In economics, efficiency is a measurable concept you can put numbers on, which is quantitatively determined by the ratio of useful output to total input. In other words, productivity and efficiency might look similar at first glance, but in fact, one is a measurement of the other.
Essentially, the more time you save by completing a task the most practical way, or the more easily you can make your work, the more efficient it is. Ultimately, achieving productivity can only be done by increasing your efficiency.
Due to the situation surrounding COVID-19 and the working-from-home environment it has created, keeping work efficiency as high as in a normal office environment is a big challenge. But the good news is that there are many tools to make it easier.
Keeping track of your invoices and sending them wherever you want, is another challenge coming with working from home. But thanks to several free and easy-to-use apps for iOS and Android that make it easy to send invoices from your phone to clients or employees, this shouldn't be an issue anymore. Another challenge is working effectively together as a team online, but there are likewise many online-based virtual team software tools that make it easy to collaborate, reduce email clutter, and boost productivity.
How to Improve Work Efficiency When Telecommuting
Measuring your activity is the key to achieve both productivity and efficiency. Just remember that the effects of frustration resulting from too much work for too little result can not be underestimated, as burnout often starts from situations similar to this. Therefore, controlling whether your approach to words achieves efficiency and therefore results in productivity is very crucial.
Especially when working remotely, the work environment is completely different and brings new challenges. During COVID-19, adapting to a work-from-home environment will become increasingly more important. According to several studies, 74% of organizations today are actively involved in digital transformation.
But how will you be able to ensure your efficiency in this era when you are telecommuting? What are some strategies to make sure your efficiency at home does not take a downward plunge? And how can you make sure to not burn out at home when work and private life are not clearly separated?
Stay tuned as solutions to all of these questions will be suggested in the following.
How do big corporations handle home office?
Most big corporations have always been very skeptical about allowing their employees to telecommute. The reason is simple: it can be challenging to manage people remotely and measure their productivity and in turn efficiency. But that does not mean that it is impossible, nor does it mean that people are actually less effective when working from home.
Some people believe that working from home leads to procrastination and inefficiency. In reality, the opposite is proving to be the reality. Some studies have found that employees working from home are around 13% more productive than workers in the office. They are also willing to work more hours, call in sick much less, and take shorter breaks on average. Each research will lead to different conclusions, but it is safe to say that implementing a home office for office workers can have huge benefits for all.
Companies like IBM understand that they can profit from employees working from home. IBM was actually one of the first big corporations to use home officing regularly, as the company already had around 40% of its employees' in-home office in the year 2009. That makes them one of the pioneers of the telecommuting work approach. It also means that the company could sell several of their office buildings and save around two billion dollars.
Granted, recently IBM reconsidered its home office policy and brought thousands of its workers back into the office, as it was thought this could bring more team cooperation. In these coronavirus times, IBM is more than likely to come back to working from home offices again.
The home office is not always an all or nothing approach. Some firms offer the choice of coming to the office or telecommuting and some give the opportunity to work for a few days at the office and the rest from home.
Comparing results to colleagues
Even though you are telecommuting, you should stay in contact with your colleagues. You can ask about their progress and thus be able to compare yourself with them. While you don't want to obsess over comparing yourself to your colleagues, you can still find out if your results are lower or higher and therefore be able to adjust.
Additionally, keeping in touch with your colleagues will provide you with interaction and can keep you motivated and on track.
It is a little trickier if you are the only one who does your job. If that's the case, you can look at the reports of an individual task, if there are any. Then you can find out how long you and your colleagues spend on similar tasks. You will therefore be able to compare your performance to a comparable task.
Schedule yourself
Good indicators to test your performance are deadlines and schedules. If you are behind on your project's schedule, you can easily assume that your efficiency is lower. The approaches you can take vary immensely, and you can pick an approach that suits you best.
Working styles differ, and you don't have to expect that your colleague's method also applies to you. So, don't worry if you have tried a style and it just did not work, because there is a solution to every situation. Experiment with orders of tasks or the way you start your workday. The order will affect your motivation, timeframe, and overall structure of the day.
This method is also a good indicator to let you know about your efficiency while working- and not only after the work is done. You have the option to alter your productivity in the meantime and accomplish your goals and tasks whenever you feel it necessary.
Controlling stress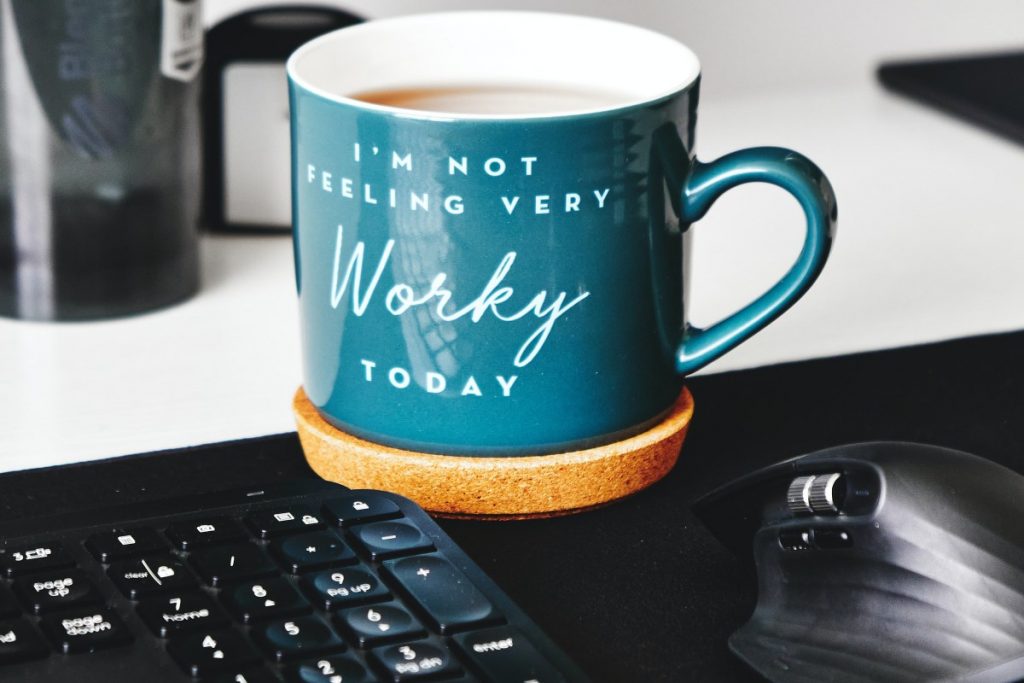 An important thing to keep in mind when scheduling is workload management. Not every task requires the same concentration, effort, or hard work. Some are easier than others. It helps when you spread hard tasks in times where your concentration is higher. That is usually in the morning, while the times after lunch or a Friday afternoon are the least suitable.
Start with making a list. What has the highest priority? How hard is each task? How long do they take? Now order them in your weekly schedule after the following criteria that apply to them. When do they need to be done? In what order should you proceed?
If they are hard tasks, place them in times where you can concentrate easily. On the other hand, simple tasks can be placed in the afternoon, when you cannot give 100% performance to your work. While complex work would suffer from this, a simple job will still be done well.
If applied correctly, this task can build a new structure for your future workdays. Get the hard stuff done right away, and before you get tired, you can switch to the easy tasks. After some time, you will realize just how helpful this can be. Being less stressed and exhausted after a long day in the office leaves you more energy for your private life and free time activity.
Weekly summary
Keep track of everything you do over the whole working week. In the end, try to compare your results to what you usually accomplished at the office.
This option is very easy and less stressful as you are not comparing yourself to others but just yourself. You can easily determine where you lose your focus and procrastinate, or how you do overall. Out of that, you can make an alteration to your next working week.
With this strategy, you will get a nice overview of your overall efficiency and achievements throughout the week. Just wait till you realize how satisfying seeing your own results listed can be! The motivation you will get from this will surprise you.
And if that scheme does not work for you, maybe the time frame is set too wide. Our next option might be more up your alley.
Maintain a timesheet for yourself
Keep a table with tasks, results, and times. It is very similar to a weekly summary, except you update it after every task. This way, you can evaluate how much time you used and what tasks take the longest immediately. With the results, planning a day's work becomes easier in the future as well. There are many free timesheet templates available that you can download and use.
If you already know how much time to expect per task, you will set realistic daily expectations for yourself. If you have struggled with feeling productive or motivated in the past, this might also be just the right solution for you. Seeing your accomplishments listed can be very reassuring of your own efficiency. You would be surprised how much you actually get done.
This system not only helps you schedule realistic amounts of work per day, but it will also provide you with the necessary data to build your own work routine. If you did not develop one so far, you might want to look into this. Do you have repetitive tasks on a weekly, monthly, or daily basis? You can develop a plan, use automations to complete them in a fixed schedule.
Over time, you will find patterns to complete your work more effectively all by yourself. This results in you saving time, the work becoming easier for you, and more energy for the more important aspects of your work. After all, managing your time properly is the key to reducing stress and staying proactive.
External threats
Especially now that telecommuting has become so common, cybersecurity also has to be taken into consideration. After all, you might not want important company information to leak or get lost. Having a secure cloud option for the whole team is a good first step in that direction.
Another simple, yet incredibly effective option is using a VPN for all devices used for browsing. That will protect you from the majority of viruses, hackers, and other tracking devices that may be a threat to your company and personal privacy. There is plenty of information available on which VPN service might be the right choice for remote work. After all, you want to find the solution that fits best for you and your company.
Also, keep in mind that protection does not need to be expensive or a lot of effort, as there are plenty of cheap and simple alternatives available.
Conclusion
When you work effectively, you just can't help but be productive as well. While being productive and ineffective could possibly mean more effort for a result that could have been achieved easier.
Hopefully, our solutions will prevent you from slaving away and getting tangled up in unfinished work at the end of the week. Work smart, not hard, is after all not just a slogan. When applied correctly, it can be life-changing.
About The Author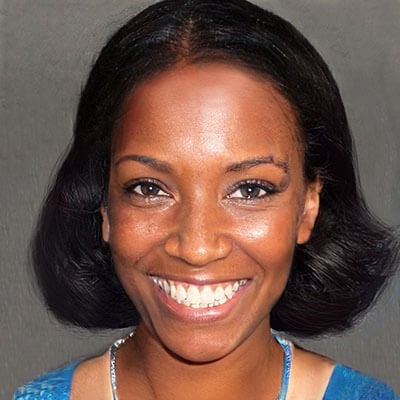 Nahla Davies is a software developer and tech writer. Before devoting her work full time to technical writing, she managed—among other intriguing things—to serve as a lead programmer at an Inc. 5,000 experiential branding organization whose clients include Samsung, Time Warner, Netflix, and Sony. You can find her on LinkedIn.